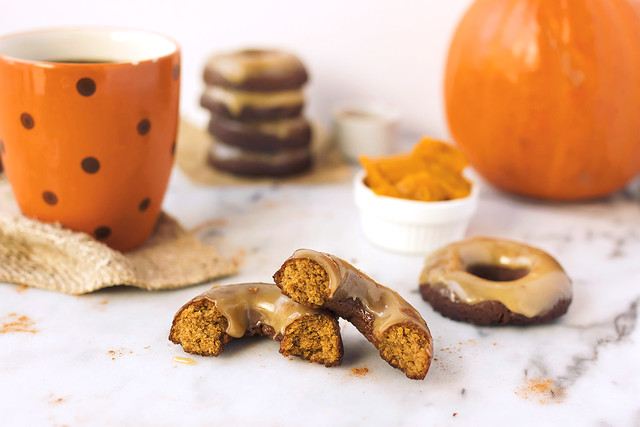 OK guys, so I didn't want to make this the world's longest post title, but check it out: these donuts are not only gluten-free, but they are also totally grain-free and even nut-free! Bonus round – they are also dairy-free and refined sugar-free. Best part is, even in being the most "free-friendly" donut recipe I have made yet, I finally impressed my donut-obsessed hubby with a homemade gluten-free donut!! This has been a many year long odyssey, so I feel like I should get a medal or an award or something.
To be fair, this is the first time I have ever actually fried donuts at home, so I am certain that has a lot to do with Mark's adoration. None the less, these puppies are healthier than the white flour containing crap he has an affinity for, so a win is a win!
Whenever I make my usual baked donuts at home, Mark and I argue over the fact that they just aren't real donuts. He always claims they are basically just a circular muffin when they are baked and not fried in any way. I now kinda have to agree with him there!
{ 5 comments }