I am super excited to share this recipe with you for Billionaire's Bacon – Thick Cut Paleo Candied Bacon. This was recreated and inspired by Villard restaurant at Lotte New York Palace Hotel in New York City, after a recent trip to the city, along with the Hamptons for an amazing Blogger Retreat I attended. Read on for this amazing candied bacon situation, that features a little sugar and a little spice recreated to be paleo-friendly, along with scenes and highlights from our amazing East Coast trip.
This bacon will 100% make you feel like you've struck riches, you'll totally feel big time. Aptly named this Billionaire's Bacon tastes as if it were fit for royalty. It's sinful really. With the original recipe calling for a full cup of light brown sugar, and having tasted it and devoured it, it's super tasty, decadent and sweet, but maybe too much so for this low sugar gal. So, I recreated this paleo-friendly version, adapted from the original, to lower the sugar but still offer that sweet stickiness, with the multi-layered spices.
The beautiful thing about this recipe is that it's rich, decadent and loaded with so many flavor, that as a brunch starter or side, a pound of high quality bacon (preferably, locally grown, pasture-raised) would feed 4-6.
Billionaire's Bacon - Thick Cut Paleo Candied Bacon
gluten-free, paleo, dairy-free, egg-free, nut-free
:
adapted from Villard Restaurant
Ingredients
1 lb. thick-cut bacon (I always recommend sourcing from a local farm/butcher you can trust)
¼ cup lower-sodium coconut aminos, gluten-free tamari or soy sauce
¼ tsp. Chinese five-spice powder
¼ cup maple syrup
¼ cup packed maple or coconut sugar
¼ teaspoon crushed red pepper flakes
Instructions
Position a rack in the center of the oven and heat the oven to 400°F.
Line a large rimmed baking sheet with aluminum foil and set a rack over the foil. Arrange the bacon in a single layer on the rack, leaving no space between the slices.
In a small bowl, combine the coconut aminos (tamari or soy), maple syrup and five-spice powder, and then brush the mixture over the bacon. Coat both sides.
In another small bowl, combine the maple or coconut sugar and red pepper flakes. Evenly sprinkle the mixture over the bacon, covering each slice completely on both sides.
Bake, rotating the sheet halfway through, until the sugar is melted and the bacon is brown and shiny, 30 to 40 minutes. Let cool on the rack for about 5 minutes, then loosen the slices from the rack with a metal spatula. Continue to cool for another 5 minutes before serving; the bacon will crisp as it cools.
Blogger Retreat in NYC and the Hamptons
photo credits – Raul Velasco
Lotte New York Palace Hotel // Midtown Manhattan By far and away I have never had a more luxurious and relaxing stay in the city. With the best views of the city I have ever had the pleasure of waking up to, the level of service, the quality and the history are beyond any experience of Manhattan that I have ever had.
photo credits – Raul Velasco
Villard // Lotte New York Palace Hotel // Midtown Manhattan We had the distinct pleasure of experiencing the beautiful fine-dining experience at Lotte's historic Villard, bringing the vibes of a bygone era. The exceptional menu of New American fare is crafted by Chef Oscar Granados and it's beyond luxurious. We all started with their gorgeous flight of  Fresh Pressed Juices. With many of their most popular dishes featuring gluten, the Lemon Mascarpone Pancakes, Banana and Bacon Beignets, their gorgeous Farro Porridge and their New Yorker Pizza – I simply enjoyed the indulgence as a bystander in envy, that until my order of Billionaire's Bacon arrived and I proclaimed it as the best thing my mouth had tasted in a long time (hence my nee to recreate). Villard's staff were beyond knowledgable and accommodating to our food allergies and requests.
Fig + Olive // Meatpacking Situated in one of my favorite neighborhoods this meal was a standout. They gave us a sampling of their best dishes and then we ordered our own mains. I had the Fig & Olive Tagine that features Chicken, vegetables, almond, couscous, harissa and they so wonderfully adapted the dish to leave out the couscous and instead I opted to be loaded up with more vegetables. It was dreamy and SO very comforting. I've also since learned there are two California locations. One in Los Angeles and one in Newport Beach. We are literally sandwiched between two locations and I couldn't be happier to enjoy their amazing food again over here on the left coast.
photo credits – Raul Velasco
MAMO //  SoHo This intimate restaurant in the heart of SoHo felt like a quick detour to Italy with the beautiful, intimate Provençal charm and the coziness of a family meal. We started with fresh, delicious Antipasti dishes, most of which were naturally gluten-free, lots of gorgeous light salads and then the rest of the crew moved on to beautiful pizzas. For the pasta course, the restaurant offered a beautiful gluten-free pasta, topped with mussels and the food just continued to flow. It was a beautiful meal and their awareness and knowledge of their food made eating with restrictions a breeze.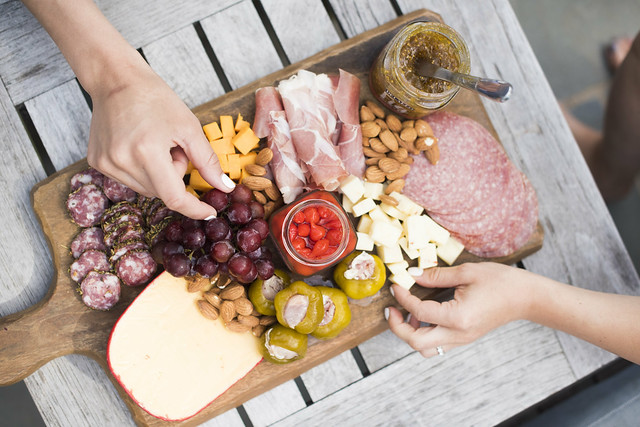 photo credits – Raul Velasco
Breakfast at the Hamptons House // Vital Farms, Nespresso, Dellalo With a group of food bloggers, did you expect anything less than an epic breakfast spread? With avocado toast, soft boiled eggs, charcuterie and coffee, and a load of wonderful sponsors – we got each day started right.
photo credits – Raul Velasco
Union Cantina // The Hamptons This meal was beyond. With a tasting of what felt like the entire menu, we were treated to a plethora of Mexican flavors, including some of the most delightful salads and the freshest seafood fare. Their lobster tacos were so dreamy, the marinated skirt steak was beyond perfect and their spicy shrimp in vera cruz chile sauce, SO GOOD! A standout for me was the Avocado and Hearts of Palm salad that I plan to recreate for all of you very soon. The restaurant was very knowledgable about gluten-free and dairy-free and it was quite easy to avoid corn. They even made special lettuce-wrapped tacos for those of us requesting.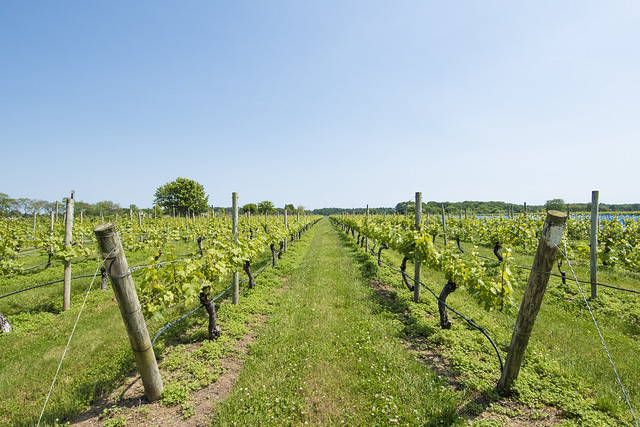 photo credits – Raul Velasco
Bedell Cellars // The Hamptons Our visit to Bedell Cellars beautiful tap room was such a treat. We sampled their incredible sustainable wines that are crafted in small batches and I had my first ever Frosè.  A fabulous Hampton's afternoon, if you ask me.
photo credits – Raul Velasco
Chef Renee Blackman // NYC What a special experience to have our very own private chef at our Hamptons residence creating a beautiful multi course meal. Chef Renee used various foods from Dellalo and Green Giant and crafted a stunning, nourishing meal. Some of my favorites were the tuna and watermelon salad, the beautiful peanut chicken skewers, the short rib situation she served over cauliflower mash, each course was better than the last. But I also have to give mad props, the orange infused old fashioned cocktail was just beyond!!
photo credits – Raul Velasco
MUCH GRATITUDE.
We were very fortunate to have many gracious and generous sponsors who made this trip not only possible, but absolutely beyond delicious. Dellalo beyond spoiled us with all charcuterie treats to make for an epic vacation weekend. Green Giant also sent along their amazing frozen veggies, I am absolutely obsessed with their riced caufllower and broccoli blend. Sabra brought their A-game with the hummus and dips, Halo Top Ice Cream, Vital Farms, Lorissa's Kitchen and Nespresso. I cannot thank all of these brands enough for making our blogger weekend so special and tasty!
So much gratitude to Lexi from Lexi's Clean Kitchen, Gina from Skinnytaste and Liz from The Lemon Bowl for pulling together this beautiful, epic weekend!! I learned so much and absolutely appreciate and love being able to chat, vibe and relax with fellow  bloggers. And thanks to Raul Velasco for capturing all of these beautiful and tasty moments! I also appreciate having the space to teach a light pool-side yoga session, to get our bodies moving!
Other attendees included Jennifer and Trevor of Show Me The Yummy, Heidi of Foodie Crush, Lauren of Climbing Grier Mountain, Kristin of Iowa Girl Eats, Maria of Two Peas & Their Pod, Andie of Andie Mitchell, Gerry of Foodness Gracious, Julie of the Little Kitchen, Heather of Heather Christo, and Raul of Alejandro Photography who captured all of these GORGEOUS photos for us.

Check out this fantastic video from our time in the Hamptons and the SICK house we crashed – from Show Me the Yummy
Outside of this blogger weekend, I had the awesome opportunity to spend an additional 4 days in Manhattan with my cousin and was able to enjoy some super delicious eats. I may share an additional post soon with some of the incredible gluten-free and paleo eats I enjoyed during my stay on the island.